33rd European Ophthalmology Congress
Nov 14 – 15, 2019
Madrid, Spain
Theme: Practical and Clinical Methods: Advances in Ophthalmology
About the Conference
The 33rd European Ophthalmology Congress going to be held during November 14-15, 2019 at Madrid, Spain which brings together a unique and international mix of large and medium pharmaceutical, biotech and diagnostic companies, leading universities and clinical research institutions making the conference a perfect platform to share experience, foster collaborations across industry and academia, and evaluate emerging technologies across the globe. Ophthalmology Congress maximizes the opportunity to interact with and learn from your peers from across the country and across the globe it held with the discussions on Cornea and External Eye Disease, Retina and Retinal Disorders, Neuro-Ophthalmology, Glaucoma: Visual Field Loss, Ocular Microbiology and Immunology, Novel Approaches to Ophthalmology Therapeutics and many more.
Meet significant Ophthalmologists, Optometrists Researchers Clinicians from London. Rome, Japan ,Germany, Switzerland, Ireland, Russia, Singapore, Dubai, Saudi Arabia, China, Turkey, Spain, Taiwan ,Chicago, Korea, India , Australia and many more countries.
Conference Series llc LTD Organizes 300+ conferences, 500+ workshops and 200+ symposiums on Clinical, Medicine, Pharma and Science & Technology every year across USA, Europe, Asia, Middle East, Australia and UK with support from 1000 more scientific societies and Publishes 500 open access journals which contains over 30000 eminent personalities, reputed scientists as editorial board members.
Retinal disorders, optic atrophy, and lesions of the higher visual pathways are the main anatomical causes of visual loss in children. WHO reports that, 285 million people are estimated to be visually impaired worldwide: 39 million are blind and 246 have low vision. About 90% of the world's visually impaired live in low-income settings 82% of people living with blindness are aged 50 and above. Globally, uncorrected refractive errors are the main cause of moderate and severe visual impairment; cataracts remain the leading cause of blindness in middle- and low-income countries. Many European associations are involved in Ophthalmology and many eye banks are actively promoting the donation of eyes in Europe, addressing a gap in the ophthalmic market, the global ophthalmic market was valued at $10.3 billion in 2010 and is estimated to reach $13.2 billion in 2017.
Session/Tracks
Session/Tracks
Track 1: Retina & its Disorders
The Retina is a slight layer of tissue within back mass of your eye. It contains a large number of light-delicate cells and other nerve cells that get and compose visual data. Your retina sends this data to your cerebrum through your optic nerve, empowering you to see. Retinal degenerative issue, for example, Age-related macular degeneration and near sighted macular degeneration influencing youthful and old from numerous societies, races and ethnicities. Clinical Ophthalmology indicates the duties of practitioner in an eye clinic and it also covers the broad spectrum of research from beside to bench side and plays a crucial in screening, diagnosis and therapeutics to treat eye illness. The focal zone of the retina contains a high thickness of shading delicate photoreceptor cells called cones which are in charge of shading vision and thus any deformity and modification in the focal territory of the retina will prompt Colour vision imperfections. Then again ailments like Diabetic retinopathy and Retinal tumors and other specific Eye Disease can likewise be in charge of the lasting vision misfortune in the event that it is not treated on time. Generally, retinal malady has had a low need in avoidance of visual deficiency programs in creating nations. Age-related macular degeneration (AMD) is a retinal degenerative sickness that causes a propelled loss of focal vision. Some retinal sicknesses are innate, static hemeralopia and diffuse yellow or dim hue of the fundus. Following 2 or 3 hours in all out murkiness, the typical shade of the fundus returns.
Track 2: Cornea Disorders and Treatments
Eye is composed of very sensitive and fragile tissues and every part of an eye serves its own function to maintain its normal vision. The cornea is the transparent front part of the eye that covers the iris, pupil, and anterior chamber. The Cornea, with the anterior chamber and lens, refracts light, with the cornea accounting for approximately two-thirds of the eye's total optical power. But factors such as corneal ulceration, epithelial keratitis & drug-induced epithelial keratitis, corneal regeneration, recurrent corneal erosion and miscellaneous corneal disorders can affect the cornea and ultimately lead to the external eye disease that could end up with permanent blindness. Hence investigation of corneal disease is carry out to mitigate the disease and methods like Contact lenses & vision correction is also use to cure the vision related problems and surgical procedure like corneal transplantation is used to transplant the cornea. The cornea and focal point of the eye are worked to concentrate light on the retina, which is the light-touchy tissue at the back of the eye. At the point when light strikes the cornea, it twists or refracts the light approaching onto the focal point. The focal point refocuses that light onto the retina, which begins the interpretation of light into vision. The retina changes over light into electrical driving forces that go through the optic nerve to the mind, which translates them as pictures.
Track 3: Glaucoma
Glaucoma is a multifactorial optic neuropathy that influences more than 50 million individuals and is the second driving reason for visual deficiency around the world. The part of intra Ocular Pressure (IOP) has been all around recorded as a noteworthy modifiable danger variable for glaucoma. Also, numerous glaucoma patients have a generally low IOP, while some solid people have a moderately high IOP. Pathophysiology of glaucoma demonstrates towards the expanded in intraocular weight which packs and harms the optic nerve. Once the optic nerve is harmed, it neglects to convey visual data to the mind and this outcome in loss of vision. Biomarkers for glaucoma and Vision Problem have prescient utilize that could help and direct more particular treatment in some glaucoma patients. Endothelia in glaucoma treatment assume an exceptionally enter part in pathogenesis of glaucoma. Regarding Social Security advantages, lost wage charge incomes, and medicinal services consumptions, the expense to the U.S. government is assessed to be over $1.5 billion every year. The Glaucoma Research Society of Canada is the main Canadian non-benefit association exclusively committed to financing glaucoma research. Following 1989, it has raised more than two million dollars in backing of 150 examination ventures. The Society reserves 10 to 15% of all autonomous glaucoma research in Canada. Bascom Palmer and Wills Eye are the top scientist association for glaucoma.
Track 4: Ophthalmology Surgery
There is an assortment of conditions that might call for eye surgery; from corrective changes to vision-sparing strategies by surgeons. Surgery is the clinical ophthalmic research involving eye disorders, vision, medical, surgical and optical care. Every treatment accompanies its own advantages, dangers, and signs for use. From restorative medications to orbital inserts, today's headways can handle any condition and give an effective arrangement.
Track 5: Ocular Microbiology
A large number of the infections, microscopic organisms, parasites, and growths that can attack the human body are additionally equipped for assaulting the surface or inside of the eye. The regular inclination for immunologic malady to influence the eye gets from various components, for example, Antibody-subordinate and immunizer intervened infections, Uveitis, intraocular aggravation and cell-interceded sicknesses. The field of ocular microbiology includes studies on ocular infections, ocular pathogens, current antibiotic susceptibility data etc. The safe framework assumes a basic part amid transplantation and as the corneal transplantation has turned out to be progressively normal since the 1960s and more than 40,000 transplants were performed in 1990 in the United States and Canada. The 5-year disappointment rate for corneal unions is roughly 35%; corneal union dismissal is the most well-known reason for joining disappointment in the late postoperative period yet with the late improvement in immunotherapy can be a leap forward to overcome from every one of the restrictions of the customary techniques. The microbiological contamination, for example, contagious endophthalmitis can influence the vitreous and front assembly of the eye and subsequently the employments of anti-toxin in visual diseases have been expanded to beat these conditions. The consumables, hardware and innovation markets in the microbiology business, almost $7.7 billion in 2012. This aggregate is relied upon to develop from $8.5 billion in 2013 to $11.4 billion in 2018, with a compound yearly development rate (CAGR) of 6.1% for the five-year period, 2013 to 2018.
Track 6: Ocular Oncology
As ocular oncology is a highly specialized field of ophthalmology, there is active international collaboration between ocular oncologists. Ocular oncology is a multidisciplinary service which includes general oncologists, pediatric oncologists, specialist nurses, clinical scientists and many others. The most common malignancies include uveal and conjunctivitis melanoma, uveal metastasis, intraocular and conjunctiva lymphoma and conjunctiva carcinoma. As well as the management of confirmed malignant tumors, ocular oncologists receive a large number of referrals of patients with suspected malignant tumors. Diagnosis is based on bio microscopy, ultrasonography, angiography, optical coherence tomography, auto fluorescence imaging and biopsy. The most common benign tumors include naevi, chorodal haemangioma. Vasoproliferative tumors and retinal haemangioblastomas. Many of these lesions require treatment and/or long-term surveillance. Eyelid and orbital tumors are more likely to be managed within oculoplastic or orbital specialist services.
Track 7: Ophthalmic Disorders
This is an accumulation of contextual analyses to offer you some assistance with getting an understanding on the common history and starting examination of different ophthalmic issue. Ophthalmic Research mainly focuses on medical and surgical techniques and treatments involved in the management of eye diseases. The discourse, albeit brief, is expected to give you a basic diagram of every illness. Myopia is a condition of eye where the light that comes in doesn't directly concentrate on the retina however ahead of it, inflicting the image that one sees once viewing a far off object to be out of focus, however focused once viewing at a closer object.
Track 8: Pediatric Ophthalmology
Pediatric ophthalmologists focus on the development of the visual system and the various diseases that disrupt visual development in children. Pediatric ophthalmologists also have expertise in managing the various ocular diseases that affect children. Pediatric ophthalmologists are qualified to perform complex eye surgery as well as to manage children's eye problems using glasses and medications. Many ophthalmologists and other physicians refer pediatric patients to a pediatric ophthalmologist for examination and management of ocular problems due to children's unique needs. In addition to children with obvious vision problems, children with head turns, head tilts, squinting of the eyes, or preferred head postures (torticollis) are typically referred to a Pediatric ophthalmologist for evaluation. Pediatric ophthalmologists typically also manage adults with eye movement disorders (such as nystagmus or strabismus) due to their familiarity with strabismus conditions.
Track 9: Neuro Ophthalmology
Neuro-ophthalmology is the consolidation of neurology and ophthalmology, frequently managing complex systemic sicknesses that have signs in the visual framework. Cerebral Visual Impairment (CVI) incorporates every single visual brokenness created by harm to, or breaking down of, the retrochiasmatic visual pathways without harm to the foremost visual pathways or any significant visual ailment. Vision problems can be described as the decreased ability to view things. There are many varieties of eye problems and vision disturbances, myopia, halos, blurred vision etc. The impaired vision or vision problems will reduce the sharpness of images. It usually hampers the daily activities of a person. Myasthenia gravis is brought about by a breakdown in the typical correspondence in the middle of nerves and muscles which prompts two fold vision, hanging eyelids and different muscles shortcoming which affecting the both i.e. neuromuscular action furthermore vision. Demonstrative instruments in Neuro-ophthalmology are utilized to explore and to treat the different state of Neuro-ophthalmology as Neonatal visual examination are basically performed to screen the vicinity and movement of Retinopathy of Prematurity. College of Pennsylvania is presently taking a shot at Neuro-ophthalmology venture. Treatment of Neuro Ophthalmology will rely upon one's analysis and furthermore contain medicinal treatments, botulinum poison infusions to stop muscle fit for disarranges, for example, hemifacial fit, laser surgery for various vision issue and surgical medications, as for eye muscle surgery to reestablish straight eye arrangement.
Track 10: Advanced Ophthalmological Care
Advanced Vision Care in is dedicated to providing state-of-the-art, individually based, high quality, and eye health care. Cover a range of eye problems including cataracts, glaucoma, corneal disease, dry eye, retinal disorders, and ocular injuries. We have the common goal of ascertaining the most appropriate care for any given patient, explaining the purpose of the treatment, and in initiating said therapy in a courteous and compassionate manner irrespective of age, gender, nationality, race, or payment program. Various processes in Primary and secondary Eye Care include critical awareness, eye examinations, rehabilitation and long-term continuity of care which are carried out through health centres. Eye care is an integral part of ophthalmic sciences. There are several eye care societies and organisations who work to bring these services at door step.
Track 11: Optometry and Vision Science
Optometry is a healthcare profession which involves examining the eyes and applicable visual systems for defects or abnormalities as well as the medical diagnosis and management of eye disease. Traditionally, the field of optometry began with the primary focus of correcting refractive error through the use of spectacles. Vision science is an interdisciplinary study of visual systems and perception and incorporates many disciplines, including optometry, ophthalmology, molecular genetics, neuroscience and physiological optics.
Track 12: Orbital Disorders
Orbital inflammation (inflammatory orbital pseudotumor) can affect any or all structures within the orbit. The inflammatory response can be nonspecific, granulomatous, or vasculitic or due to reactive lymphoid hyperplasia. The inflammation can be part of an underlying medical disorder or can exist in isolation. Patients of all ages can be affected. The process can be acute or chronic and can recur. The orbit (the eye socket) and the eyelids work in conjunction to protect the eye and its muscles. Ophthalmoscopy is done as a part of an eye exam and will be done as part of a routine physical exam. Various tumours may grow or spread to the eye socket or the eyelids and must be removed in order to protect our patient's vision.
Track 13: Ophthalmic Drug Delivery
New ophthalmic drug delivery systems are currently receiving increased attention, in part because of the expected emergence of new drugs with short biological half-lives whose usefulness may depend on a more continuous drug supply than eye drops can provide, but also because of the potential of some delivery systems to reduce the side effects of the more potent drugs. Various strategies for ocular drug delivery are considered; from basic formulation techniques for improving availability of drugs. The use of drug-loaded contact lenses and ocular inserts allows drugs to be better placed where they are needed for more direct delivery. Ophthalmic imaging involves the process of using a camera to photograph the eye and its related structures especially retina. One of the common ophthalmic imaging technique is optical coherence tomography. A development in ocular implants gives a means to overcome the physical barriers that traditionally prevented effective treatment. Implant technologies are under development allowing long-term drug delivery from a single procedure; these devices allow posterior chamber diseases to be effectively treated. Future developments could bring artificial corneas to eliminate the need for donor tissue and one-off implantable drug depots lasting the patient's lifetime.
Track 14: Ophthalmology Practice
An understanding of the commonly used ophthalmic instruments is essential for any practising ophthalmologists. Ophthalmic instruments according to procedures should be carefully handled by skilled and knowledgeable Ophthalmologists. Improving practice efficiency is more likely to be successful when undertaken with a long-term view as well as an understanding of trends in the healthcare environment. Clinical ophthalmology or Ophthalmology Practice perform diagnose and operates on eyes, by clinical techniques a multitude of diseases and conditions can be diagnosed from the eye. Most ophthalmologists practice a mixture of medicine and surgery, ranging from lens prescription and standard medical treatment to the most delicate and precise surgical manipulations.
Track 15: Cataract: Vision Problem
Cloudy area that structures in the eye's basic focal point is known as Cataract. It makes at bit by bit and at last starts intruding with the vision. People may end up with Cataracts in the two eyes, yet they generally don't shape meanwhile. Waterfall is an incredibly typical subject to be discussed in the Ophthalmology Conferences. Waterfall is one of the consistent afflictions in more prepared people.50% of the masses in the United States and Europe have waterfalls and have transformed into the most generally perceived reason of vision incident on the planet. As a rule, the finding of a waterfall is genuinely basic. Be that as it may, in the pre-birth populace, in spite of the fact that analysis is conceivable it is more troublesome. Ultrasounds have demonstrated a compelling strategy to distinguish waterfalls in unborn youngsters. It is basic that they be identified early if present as waterfalls in infants can bring about visual impairment forever if not treated legitimately and rapidly not long after birth. Late examinations demonstrate that the frequency of waterfalls is significantly higher contrasted with that of diabetic retinopathy and Glaucoma. It has turned into the most widely recognized malady in maturing grown-ups and ends up being an unavoidable backup amid seniority.
Track 16: Annual Ophthalmologist Meet
Ophthalmology Congress is a scientific congregation which brings together researchers, scientists, and key decision makers, industry professionals in the same physical space for a brief yet intense period of discussion, collaboration, and addressing related problems in research. Annual Meetings is like global assembling of Researchers, Professors, Academicians, & Industry and trade of Ophthalmology to share their view.
Track 17: Latest Eye Research
Eye surgery, generally called visual surgery, can't avoid being surgery performed on the eye or its adnexa, typically by an ophthalmologist. The eye is a sensitive organ, and requires astounding thought some time as of late, in the midst of, and after a surgical procedure. An authority eye master is responsible for choosing the fitting surgical framework for the patient, and for taking the imperative security wellbeing measures. Ophthalmic surgeries can be of different sorts who incorporate Laser eye surgery, waterfall surgery, glaucoma surgery, refractive surgery, corneal surgery, vitreo-retinal surgery et cetera.
Since the eye is strongly connected with nerves, anesthesia is vital. Neighborhood anesthesia is most frequently used. Topical anesthesia using lidocaine topical gel are routinely used for rapid techniques. Since topical anesthesia requires interest from the patient, general anesthesia is every now and again used for youths, horrendous eye wounds, and major orbitotomies for dubious patients. The specialist controlling anesthesia screens the patient's cardiovascular status. Clean security measures are taken to set up the domain for surgery and lower the peril of sullying. These security measures join the use of cleaning operators, for instance, povidone-iodine, and sterile window hangings, outfits and gloves.
Market Analysis Report
Ophthalmology Congress: Scope and Market Research
According to a study it is estimated that around 48% of world population is blind because of cataract and more than 60 million people suffer from glaucoma and it is estimated that the number would rise to 80 million by the end of 2020. Ageing population is the leading cause for refractive error problem in countries like the USA and Europe, it is noticed that the refractive error problem is mostly seen in population ageing more than 40 years.
After a huge downfall of the market during economic drain in 2008-2009, ophthalmology market is catching up to get back to the normal as there is a rapid growth in population resulting in increased number of patients with eye diseases and the incidence of cataract and glaucoma are increasing every year.
Importance and scope:
The field of Ophthalmology: Ocular treatment & care is growing rapidly and its development is making tremendous impacts in medical and health sciences and pharmaceuticals. The importance and significance can be gauged by the fact that it has made huge advancements over the course of time and is continuing to influence various sectors. Ophthalmology Congress 2017 conference will concentrate on latest and exciting innovations in areas of eye surgeries, diagnostics and recent technologies towards eye care. It will also provide an excellent opportunity to meet the leading eye surgeons, top class eye care specialists, ophthalmologists, optometrists, research scientists and the young student research community working the related field.
Ophthalmology Congress 2017 Conference is designed to comprise of Keynote sessions, Workshops and focused symposium on latest developments in the field of one of the sense organ Eye health. The three-day Ophthalmology -2017 conference includes major sessions on detailed overview on Retinal diseases and disorders, Research Trends in Surgical and Medical Ophthalmology, Novel Approaches to Ophthalmology Therapeutics, Ocular-Pathology, Optometry and vision science. Ophthalmology Summit 2017 also acts as a platform to exchange information, new interventions and strengthen the collaboration among Ophthalmologists, Optometrists, Researchers, Associate Professors, and Scholars from both academia and ophthalmic Institutes.
SIFI
SIFI is the leading Italian ophthalmic company, focused on eye care since 1935. SIFI designs, manufactures and markets innovative pharmaceutical specialty products, surgical and medical devices. Headquartered in Catania, Sicily, SIFI operates directly in Italy, Romania and Mexico with a staff of more than 350 people worldwide. Since June 2015, SIFI is backed by 21 Investimenti, a private equity firm founded by Alessandro Benetton, which supports the company's international expansion and portfolio development strategy.
Fund Allotment to Ophthalmology Treatments and Research: The Ophthalmology Department at Upstate Medical University has received a $110,000 unrestricted grant from Research to Prevent Blindness (RPB), bringing the department's total amount of RPB funding to more than $2.6 million since 1998. In addition to RPB funding, Upstage's Ophthalmology Department has attracted more than $22.7 million in peer-reviewed funding from the National Institutes of Health, National Science Foundation and other agencies and lists among its funding sources $1.2 million from the Grateful Patient campaign of the Upstate Medical University Foundation and $250,000 from the Lions Clubs of District
The NEI is operating under a continuing resolution (H. R. 2775/Public Law 113-46), which provides $195M to fund operations. See http://grants.nih.gov/grants/guide/notice-files/NOT-OD-14-012.html. $10M is allocated to Research Management Support, $24M to the Intramural Research Program, and $161M to Extramural Research.
Market Analysis and Report
Global ophthalmology drug and devices market is witnessing a significant growth these days due to the increasing incidence and prevalence of eye related disorders such as macular degeneration, presbyopia, and diabetic retinopathy among the todays aging population. With the introduction of ophthalmic devices equipped with sophisticated technologies, people are increasingly opting for ophthalmic surgeries to correct their eye related disorders for having a healthy life. The global ophthalmology market witnessed a dip during the economic downturn in 2008 and 2009; however, it is poised to grow at a stable rate mainly due to an increasing aging population, large group of patients with eye diseases, changing demographics and geographical trends, and increased focus on combination therapies of drugs. Moreover, incidences of retinal disease, glaucoma and cataract are increasing every year.
Lack of health insurance amongst population especially within the developing countries or lack of insurance covering all types of IOLs or contact lens in developed countries is a significant challenge faced by the ophthalmology industry. The other challenges include low awareness about the ophthalmic disorders, especially in developing countries. This is primarily due to the lack of awareness amongst rural population about the various ophthalmic disorders. The ophthalmology drugs and devices market is divided into four major segments are surgical devices, diagnostic and monitoring devices, vision care, and drugs. Drugs market is classified into existing treatment drugs and drugs in pipeline and the vision care market is segmented into spectacles and contact lenses. The total market is forecasted till 2017. This market is also considered by formulation types such as capsules, gels, eye drops, ointment, and eye solutions.
Advancements in ophthalmic technologies, high prevalence rates of refractive error, cataract, and glaucoma, increasing demand for the diagnostic procedures and low compliance with pharmaceuticals will propel this devices market. The Global Ophthalmology Drug and Devices Market is expected to reach a market size of $36 billion by the year 2014, at a CAGR of 5.4% from 2009-2014. The drugs market is expected to reach a size of $19.8 billion by the year 2014 growing at a CAGR of 4% from 2009-2014. Europe is the second largest market for ophthalmology drugs and devices, followed by Asia.
Market estimates and forecast
The report provides in-depth market estimates and forecast for ophthalmology devices based on major eye disorders such as cataract, refractive error and other retinal disorders. It segments the global ophthalmology drugs market on the basis of treatment based drugs, OTC drugs and anesthetics.
Past Conference Report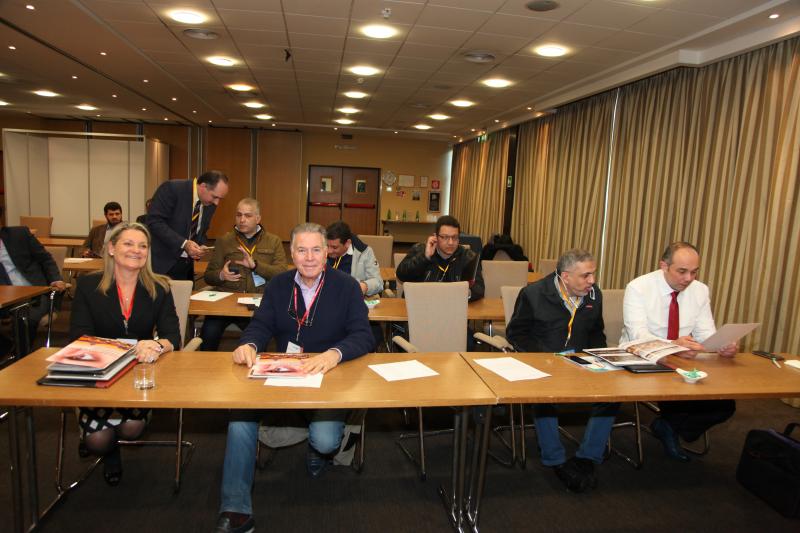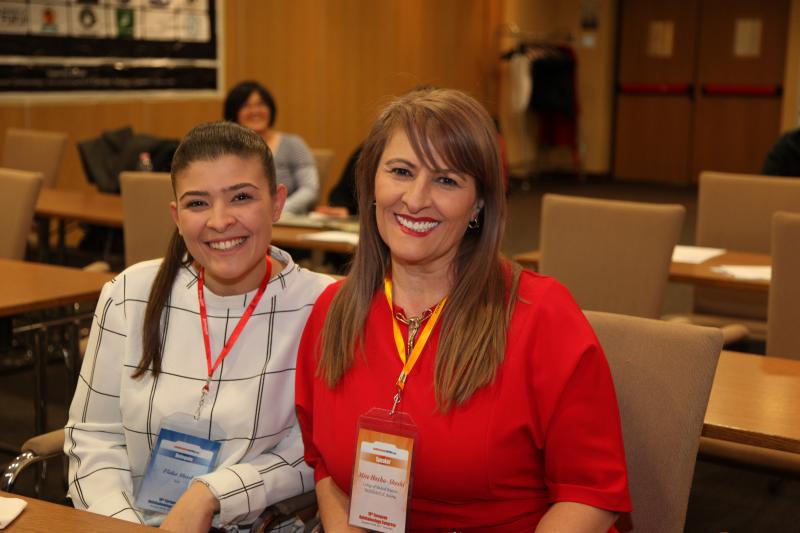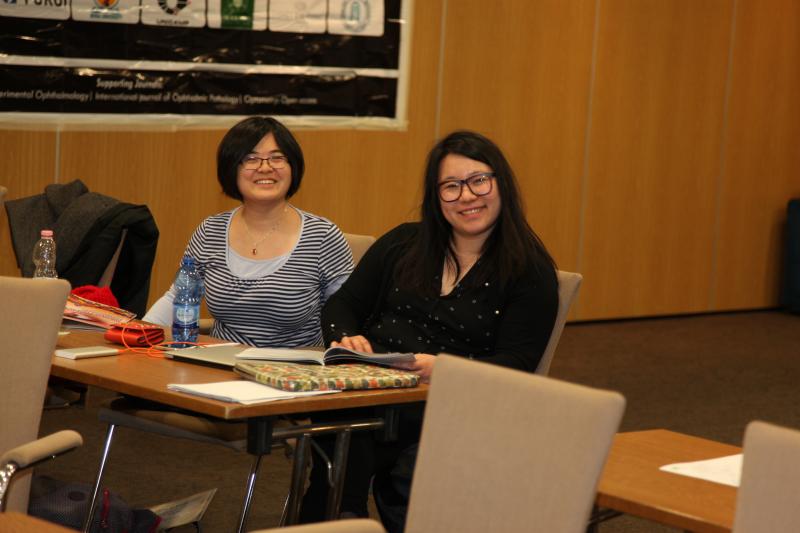 Euro-ophthalmology 2018
Within the sight of proficient scientists and experts engaged with the improvement of superb training in all parts of clinical abilities, Conference Series LLC 27th European Ophthalmology Congress was held amid November 26-27, 2018 in Dublin, Ireland.
Meeting Series LLC played host to a differing board of key individuals from the Ophthalmology people group from inquire about lab, industry, the scholarly community and budgetary speculation works on, examining the eventual fate of Ophthalmology claims to recognition. This occasion was truly gone for looking at where the genuine ophthalmological strengths are going later on and motivation behind the occasion was to give a chance to cross treatment of thoughts and improvement in research, in the field of Ophthalmology.
The gathering pointed a parallel rail with topic "Connecting Globally for Advancements in Vision". Concentrating on Retina and Retinal Disorders, Neuro Ophthalmology and Research, Cataracts, Ophthalmology Surgery, Ocular Microbiology, Ocular Oncology, Ophthalmic Disorders, Pediatric Ophthalmology, Advanced Ophthalmological Care, Optometry and Vision Science, Ophthalmic Drug Delivery and Ophthalmology Practice and Latest Eye Research also, the 3 days of discourses empowered experts to pick up an understanding into the recede and flow advancements and opened up systems administration openings.
European Ophthalmology Congress 2018 Organizing Committee would like to thank the Moderator of the meeting, Dr. Mohammed Reza Kamal, Northampton General Hospital NHS Trust, UK, for his commitment which brought about the smooth working of the gathering.
The features of the gathering were the eponymous addresses, conveyed by Ioanna Triantafyllopoulou, Moorfields Eye Hospital UK; Roshini SandersUniversity of Edinburgh Scotland and Fabrizio Bonucci, Urban Medical Beauty of Rome Italy. These discussions were of incredible enthusiasm to the general ophthalmologists and were gigantically enlightening.
Gathering Series LLC 27th European Ophthalmology Congress was an awesome accomplishment with the help of worldwide, multiprofessional controlling advisory group and facilitated by the Journal of Clinical and Experimental Ophthalmology, International Journal of Ophthalmic Pathology and Biological Systems: Open Access. We are glad to report our 33rd European Ophthalmology Congress, which will be held amid November 14-15, 201 in Madrid, Spain.