Hooded eyes are a typical facial feature that hides the eyelids and can be difficult to conceal with eye makeup. However, there are several simple techniques for applying eyeshadow and eyeliner to hooded eyes.
What Makeup Looks Best on Hooded Eyes? Learn how to enhance the appearance of your eyes, including eye makeup techniques and the finest eye shadow and eyeliner for hooded eyes.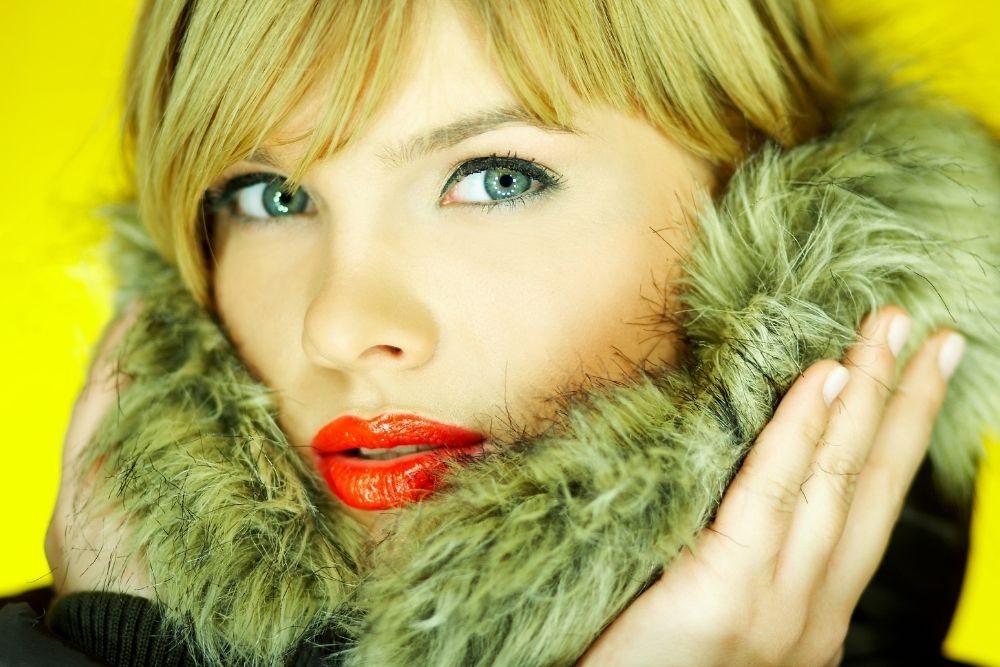 What Does Hooded Eye Mean?
Extra skin slightly below the brow causes hooded eyes, a facial characteristic. The upper eyelids are partially or completely covered by this skin that drapes down.
What is the reason for hooded eyes? Hooded eyes, like other face traits such as freckles and curled eyelashes, are inherited.
Look in the mirror with a natural expression to discover if you have hooded eyes. You have hooded eyes if you cannot see your top eyelids. If you do, as you become older, they may become more visible.
There is no need to see an eye doctor if your eyes are hooded. If you want to change the appearance of your hooded eyes, you have two options: makeup or hooded eye surgery.
Surgery may be an option for people who want to change the appearance of their eyes and: 
Have cosmetic allergies

Not a big fan of wearing makeup

Looking for a more long-lasting remedy for hooded eyes.
Issues With Hooded Eye Makeup
If you have hooded eyes, you have probably encountered some difficulties when it comes to putting on eye makeup. Consider the following scenario:
You might find it difficult to draw a smooth line using liquid eyeliner.

It is possible that your eye makeup will get "lost" or "hidden" by your skin.

Smudges of mascara may appear on the skin beneath your brows.
The good news is that you can learn how to avoid these makeup problems. You can also apply hooded eye makeup tips and tricks to hide hooded eyes if you like.
Eyeliner for Hooded Eyes
Liquid eyeliner can be used for hooded eyes, though smudges or uneven lines may need to be cleaned up. Some makeup artists advise utilizing "forgiving" choices like eyeliner pencil or even black eye shadow, followed by a makeup setting spray.
The following are some popular eyeliner techniques for hooded eyes:
Technique 1: "Batwing" cat eyes for hooded eyes – To make cat eyes for hooded eyes, draw a triangular "batwing" shape in the corner of your eye, as designed by cosmetic artist Katie Jane Hughes. When your eyes are open, your eyeliner will not disappear into your eye crease, giving you a classic cat-eye effect.
Technique 2: Extended winged eyeliner for hooded eyes – Another way to keep your winged eyeliner from vanishing is to extend it. Draw a longer line than you would with regular winged eyeliner.
Technique 3: Smoky eyeliner for hooded eyes – Smudge eyeliner down your upper lash line, then smudge a thicker line along your lower lash line, connecting the lines at the corner of your eye.
Eye Shadow for Hooded Eyes
For hooded eyes, several professionals advise using matte eye shadow. If you are going to apply shimmer eye makeup, stay away from the crease of your eye. Apply it only to the visible lid for a "lift" effect.
Here are some of the most popular ways to apply eyeshadow to hooded eyes:
Technique 1: Make a crease – Using eyeliner, trace a line from the outside corner to the inside corner of your lid. L'Oréal suggests making the line larger toward the outer corner and thinner toward the interior corner. Then, apply and blend a matte eye shadow above your natural crease and up to your brow bone.
Technique 2: Pull shadow out past the corners of your eyes – When applying shadow to hooded eyes, beauty writer Tynan Sinks recommends pulling it out past the corners of your eyes so that some of the shadows you apply are visible when your eyes are open.
Technique 3: Extend your primary color past the corner of your eye and down below your lower lash line – Sinks recommends extending the predominant color you used in your crease out over your brow bone, across the corner of your eye, and then down below your lower lash line; this attracts the eye upward and helps your main eye shadow color "pop."
To perfect these techniques, you may need to watch hooded eye makeup tutorials and practice on your own if you have hooded eyes.
How to Wear Eye Makeup Safely
It is critical to protect your eyes by using eye makeup responsibly. The American Academy of Ophthalmology has several eye makeup safety recommendations:
Makeup should be applied outside of the lash line. Avoid using eyeliner or shadow inside the lash line, as this can obstruct the oil glands on your eyelids and cause

eye infections

.

Before going to bed, take off your eye makeup. Rinse eye makeup remover from around your eyes and gently pat dry after removing your makeup.

Every three months, replace your eye makeup. Long-term use of eye makeup might result in illnesses such as

pink eye or stye

.

Allow no one else to use your eye makeup. It is possible to transfer eye infections by sharing eye makeup with acquaintances or family members.
Makeup can be used to draw attention to or hide hooded eyes, but it is essential to keep eye health and safety in mind.