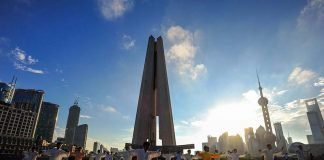 Khloe Kardashian has been hitting the gym hard and has not been letting herself slack, no matter what is going on in her life,...
3rd World Congress on Eye and Vision December 5-6, 2019 Abu Dhabi, UAE Theme: An Insight into Spectrum of Vision About The Conference Vision 2019 Scientific Committee is honoured...
Are you tired of your blurry world? Do you want to start waking up with a clear vision and skip the constant search for...
Many people rely on contact lenses to improve their vision. But these sight-correcting devices don't last forever -- some are intended for a single...